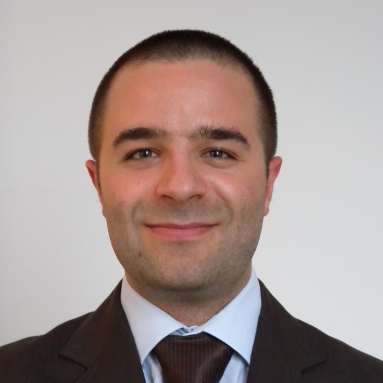 Marco Giammarini, Ph.D.
Senior Firmware Engineer @ AM Microsystems S.r.l.
Senigallia (AN), Italy
m.giammarini@warcomeb.it
+39 340 6494617
Male | 22nd July, 1984
Novembre 2020 - Presente
Progettazione e sviluppo firmware per applicazioni industriali, automazione, consumer e ricerca con Microcontrollori NXP (Kinetis), STM (STM32), Microchip, Silicon Labs e ESP32 e svariate tecnologie di comunicazione.
Settembre 2018 - Novembre 2020
Progettazione e sviluppo firmware per applicazioni IoT ultra low-power con microcontrollori Microchip (PIC24) e STM (STM32Lx) e tecnologie LoRa, GPS, UWB, Bluetooth e WiFi.
Gennaio 2016 - Agosto 2018
Gestione del reparto di Progettazione Elettronica: coordinamento delle persone, dei progetti e delle aziende esterne, pianificazione delle attività. Pianificazione e gestione della produzione delle schede elettroniche. Gestione e sviluppo nuove tecnologia in ambito embedded e microcontrollori.
Gennaio 2013 - Dicembre 2015
Progettazione hardware, firmware e software:
Progettazione e realizzazione di hardware e firmware con microcontrollori Microchip (PIC18 e dsPIC) e Freescale/NXP (HCS08, Kinetis serie K, L e V).
Progettazione di software di interfaccia utente per le schede progettate mediante il framework QT.
Febbraio 2010 - Aprile 2013
Progettista Elettronico, Libera Professione
Progettazione di sistemi embedded, con sviluppo hardware e firmware. Sviluppo software. Sviluppo di applicazioni e siti Web.
Luglio 2006 - Marzo 2007
Progettazione e realizzazione di celle di carico custom per il mondo industriale, delle corse automobilistiche e motociclistiche e per ricerca.
Gennaio 2009 - Dicembre 2011
Relatore: Prof. Orcioni Simone
Coordinatore: Prof. Chiaraluce Franco
Descrizione: Realizzazione del framework Powersim, una libreria di classi C++ aggiunta al SystemC con lo scopo di stimare il consumo energetico ed il costo computazionale di un sistema descritto a system-level.
2006 - 18.10.2008
Titolo: PowerSim: stima della potenza in SystemC
Relatore: Prof. Orcioni Simone
Voto: 110/110 e Lode
Descrizione: Realizzazione di una libreria da usare insieme al SystemC, il PowerSim, per la stima della potenza dissipata in un circuito digitale descritto ad alto livello mediante il SystemC.
2003 - 24.07.2006
Titolo: Studio di modelli della potenza in SystemC
Relatore: Prof. Orcioni Simone
Voto: 102/110
Descrizione: Svilluppo di modelli system-level per la stima dell'energia dissipata da un System-on-Chip.
Articoli su Rivista
Simone Orcioni, Marco Giammarini, Cristiano Scavongelli, Giovanni B. Vece, and Massimo Conti. Energy estimation in SystemC with Powersim. Integration the VLSI Journal, 55:118–128, 2016
Giorgio Biagetti, Marco Giammarini, Mauro Ballicchia, Massimo Conti, and Simone Orcioni. SystemC-WMS: wave mixed signal simulator for non-linear heterogeneous systems. In International Journal of Embedded Systems 2014, Volumes 6, Numbers 4, pages 277-288.
Contributi su Conferenza
Massimo Conti, Simone Orcioni, Francesco Gregorini, Pietro Antonelli, Marco Giammarini, Rocco d'Aparo, and Federico Robuffo. Performance analysis of an indoor and outdoor real time localization system. In Consumer Technologies (ISCT), 2019 IEEE 23rd International Symposium on, pages 327–332, Ancona, Italy, June 2019
Marco Giammarini, Daniela Isidori, Marco Pieralisi, Cristina Cristalli, Matteo Fioravanti, and Enrico Concettoni. Design of a low cost and high performance wireless sensor network for structural health monitoring. Microsystem Technologies, 22(7):1845–1853, 2016.
Giammarini Marco, Concettoni Enrico, Zazzarini Cynthia Corina, Orlandini Nicola, Albanesi Mariano and Cristalli Cristina. BeeHive Lab project – sensorized hive for bee colonies life study. Intelligent Solutions in Embedded Systems (WISES), 2015 12th International Workshop on, pages 121-126, Ancona, Italy, 29-30 October 2015
Daniela Isidori, Enrico Concettoni, Cristina Cristalli, Marco Giammarini, Matteo Fioravanti and Stefano Lenci. Wireless sensor network for SHM system of ordinary buildings in seismic hazard zones. Structural Health Monitoring of Intelligent Infrastructure, 2015 7th International Conference on, Turin, Italy, July 2015
Marco Giammarini, Marco Pieralisi, Daniela Isidori, Enrico Concettoni, Cristina Cristalli and Matteo Fioravanti. Real-time synchronization of wireless sensor network by 1-PPS signal. Proc. SPIE 9517, Smart Sensors, Actuators, and MEMS VI, 2015
Marco Giammarini, Marco Pieralisi, Daniela Isidori, Enrico Concettoni, Cristina Cristalli and Matteo Fioravanti. Design of Wireless Sensor Network for Real-Time Structural Health Monitoring. In Design and Diagnostics of Electronic Circuits & Systems (DDECS), 2015 IEEE 18th International Symposium on, pages: 107 – 110, Belgrad, Serbia, April 2015, DOI: 10.1109/DDECS.2015.45
Enrico Camilloni, Mirko Carloni, Marco Giammarini, and Massimo Conti. Energy harvesting with piezoelectric applied on shoes. volume Proc. SPIE 8764, VLSI Circuits and Systems VI, 2013, DOI: 10.1117/12.2017165
Cristiano Scavongelli, Marco Giammarini, Massimo Conti, and Simone Orcioni. Computational cost estimation of a RTL JPEG architecture with Powersim. In Intelligent Solutions in Embedded Systems, 2012. WISES 2012. Tenth Workshop on, pages 9–14, Klagenfurt, Carinthia, Austria, July 2012
Marco Giammarini, Massimo Conti, and Simone Orcioni. System-Level Energy Estimation with Powersim. In Electronics, Circuits and Systems, 2011. ICECS 2011. 18th IEEE International Conference on, pages 723–726, Beirut, Lebanon, December 2011, DOI: 10.1109/ICECS.2011.6122376
Marco Giammarini, Simone Orcioni, and Massimo Conti. Computational Complexity Estimate of a DSR Front-End Compliant to ETSI Standard ES 202 212. In Intelligent Solutions in Embedded Systems, 2009. WISES 2009. Seventh Workshop on, pages 171–177, Ancona, Italy, June 2009
Contributi su Libri
Marco Giammarini, Simone Orcioni, and Massimo Conti. Powersim: Power Estimation with SystemC. In Solutions on Embedded Systems, volume 81 of Lecture Notes in Electrical Engineering, chapter 20. Springer, 2011